Search Engine Optimization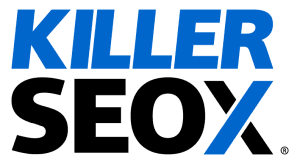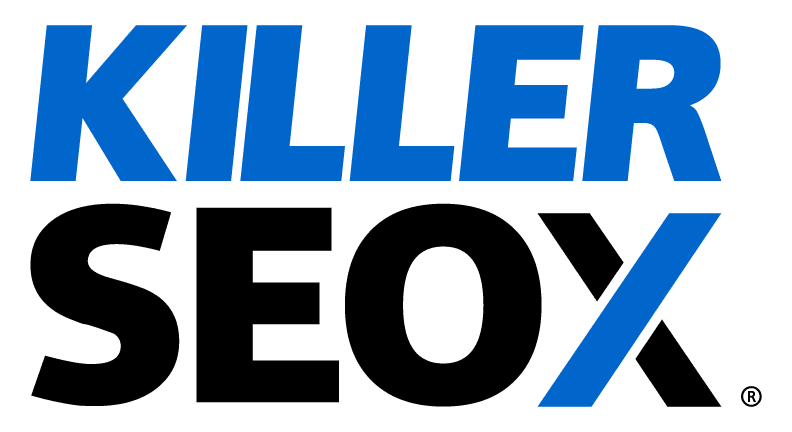 Fully-Managed, Advanced SEO Service Done Right!
Get Our Premier, #1 Selling SEO Program KILLER SEO X:
Advanced SEO Strategy & Results.
See how your website tests for FREE!
OUR SECRET SAUCE!
We continually manage campaign details such as keywords, placement bids, creative and even website design to optimize the quality of your SEO, making your web presence as effective as possible, while staying on budget. We provide our clients with analytics and tracking so that everyone can access the effectiveness of your site performance.
What Is "KILLER SEO X" Managed SEO?
KILLER SEO X is our fully managed SEO service that gets your business, KILLER targeted traffic which is completely customized for you and your business. No management fees, 100% of the spend goes toward your campaign.
Over the last 7+ years, Killerspots and it's partners have analyzed a ton of data to know what works and what doesn't work in SEO.
KILLER SEO X is the culmination of all our data, expertise, and experience.
You get a fully managed solution that combines our expertise, a powerful KILLER SEO strategy, awesome white hat link building, and premium content all with our best-in-the-business staff & support.
A POWERFUL SEO STRATEGY.
Utilizing the powerful KILLER SEO X system, we put together an advanced SEO strategy to MAXIMIZE your rankings and traffic in a strategic way which involves two major components:
1) Maximizing current rankings with the "Easy Wins Method":
We will identify terms that you're already ranking for in positions 4-30 and push those terms up with a diversified, safe, white hat link building strategy to get you quick increases in traffic.
2) Advanced Competitive Research:
We use advanced competitive research (Competitive Gap Analysis) to find what you're missing:
High volume,
Low competition
Valuable keywords. Then we build out awesome, well-researched content with our Killerspots Blogger service to target these mid-cycle buyer keywords!
By combining both of these strategies the KILLER SEO X system is able to achieve awesome boosts in targeted traffic.
All The Bells & Whistles… & R.O.I.
We made KILLER SEO X  the best possible service for you: It includes all the bells and whistles your business has been looking for.
Dedicated Campaign Manager: We created a whole new Killerspots Agency division dedicated to managing your campaigns.
We're already experts at producing the services, and with KILLER SEO X you'll have a dedicated campaign manager.
KILLER SEO Rank Tracker: Every KILLER SEO X client will receive a keyword tracker report.
You will receive daily updates of all your keywords via email to monitor how your campaigns are progressing.
100% Customized Strategy: We love cookies… but, we assure you that there are no cookie-cutter campaigns around us.
Every single campaign for each client is:
researched, planned, and customized for your business, your industry, your location, your goals & your website. Period.
What is SEO? (Search Engine Optimization)
In a nutshell… Being found on Google, Bing, and Yahoo!
SEO is the practice of improving a website in order to improve its ranking when people search for related terms online. There are many aspects that contribute to SEO, from the words, images, and videos on the site – to the code structure. User experience and social interaction are all indexed and interpreted to determine where your site falls on the search results page. Since we craft and manage your SEO from the code upward, we make the best of every detail to improve your search engine rankings.
How To Stay Consistent- The Easy Way.
The problem is that without a real plan and system, it's going to be hard to stay consistent and see results. Plus, you're going to need an expert helping you so you aren't wasting your time doing the wrong things. We made something to solve all these problems. It's called Killer X. It's a powerful Search Engine Optimization tool built to help your company drive results online and make you the primary result for new, potential customers.
The Most Common Mistake.
One of the biggest mistakes we see is when a company makes a few changes to their website, and when they don't immediately see more traffic, they think that SEO doesn't work. That's like going to the gym once, doing 15 jumping jacks and wondering why you're not ripped yet!
What we've seen is that it takes about 3 months of consistent effort to start seeing results.
Want to start ranking on the first page of GOOGLE?  Let's chat!
Fill out the form below and we'll get back to you ASAP.