Inbound marketing
Inbound marketing is the process of earning a forefront place in your customer's mind rather than spamming them with paid advertisements. Inbound marketing is accomplished in four steps:
Lure: attract potential customers by providing relevant information to the public(in the form of blogs, newsletters, and social media postings) and establish yourself as an industry expert.
Transform: once you have the public's interest and respect it is time to shuttle them over to your website and generate a lead.  Forms, calls-to actions, and landing pages are all great ways to collect a visitor's information.  In some cases, you may want to give an incentive like an eBook or in exchange for their email
Close: you've lured in the public and transformed them into valuable leads now it's time to 'close' the deal and make the sale.  We offer several tools to make sure we are reaching the leads at the optimal time:
CRM (Client Relationship management): keeping track of information about the customer, what product they are interested in, and their level of interaction with your brand.
Automated Nurture:  Once we have data on the customer we can set up a series of emails tailored to their interests.
Marketing Reports: We can see which emails have the best conversion performance and expand on them using components to better build trust with the potential clients.
WOW: This is the best part!  We leave your customers speechless with the level of follow-up care they receive after their purchase.  By continuing the engagement we stay at top-of-mind if they ever need your goods/services again and make them quick to recommend you to others.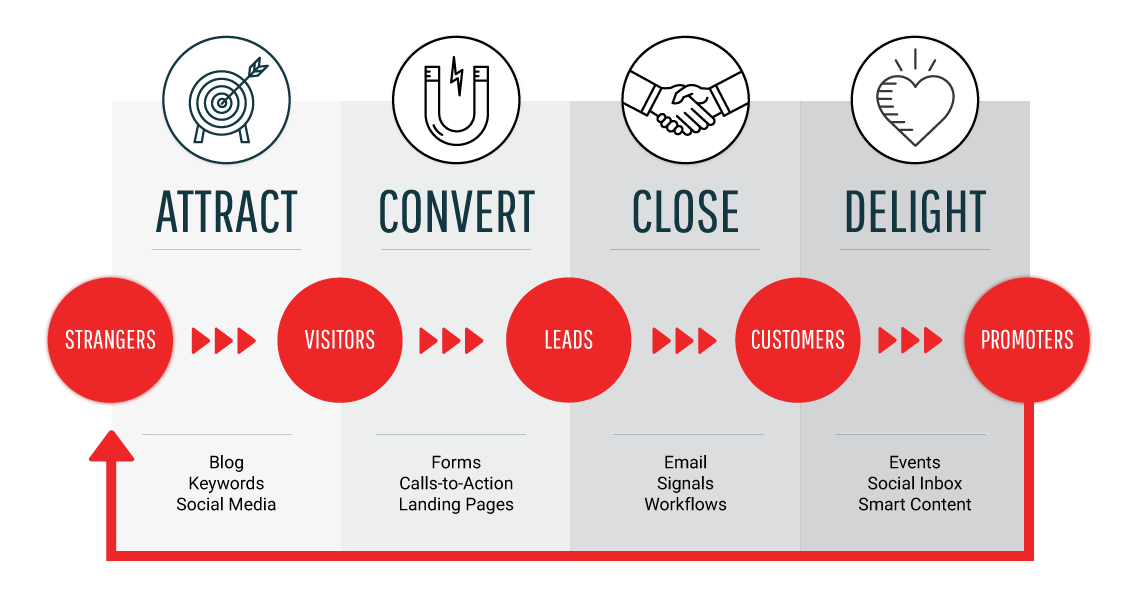 Do you need a quote or more information about inbound marketing?
Fill out the form below and we'll get back to you ASAP.