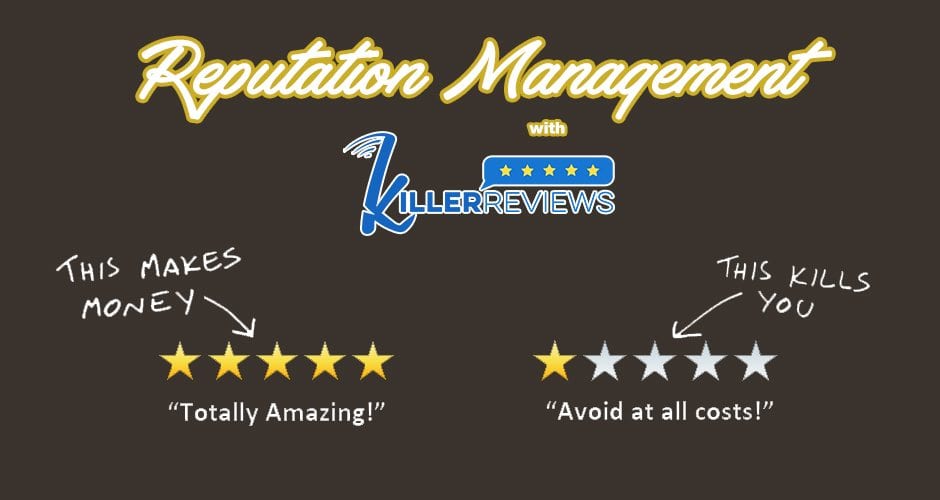 Reputation Management
Purchasing decisions aren't made through catchy taglines or banner ads anymore. Instead, customers want to hear first-hand from other customers why they should choose YOU. That's why reputation management is highly important. Today, a bad review is a thumb click away.
Let us help you with your reputation management. We're able to help with the following:
Online presence: Keep your business information consistent across 50+ sites and directories. The system constantly scans for missing or inaccurate listings and fixes them in real-time.
Review generation: Killerspots sends your customers SMS or email review requests immediately after a transaction, then directs happy customers to third-party review sites of your choice. Easily collect new reviews on a consistent basis without any extra work on your end.
Review management: Real-time new review alerts ensure you don't miss a word and allows you to respond instantly to negative feedback.
Review marketing: Auto-promote your best reviews to your website, social channels, and search engines. Killerspots also creates a customized SEO-optimized microsite for your business displaying your best reviews from 200+ sites along with up-to-date business information.
Rank high on Google
KillerReviews builds you a custom SEO-optimized review microsite displaying all your best reviews from all sites, along with your updated business information.
The constant stream of fresh, organic content boosts your search ranking even further, so customers easily find your microsite when searching for reviews of your business or industry.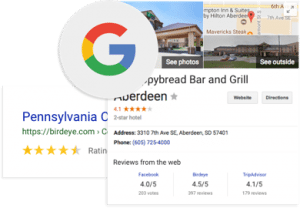 Manage negative reviews
 Don't get blindsided by negative reviews.
Killer Reviews
sends you real-time alerts so you can address customer issues before they escalate, turning frustrations into great customer experiences. Remember to respond not react when dealing with an upset customer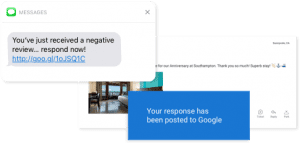 Lets get it on
Ready to start a project or curious about how we do things? Let's talk.
Or We Can Be Friends

With Benefits
And by benefits we mean you'll have an open line to us. Drop us a note, or give us a call. We'd be happy to chat.